Not quite.
Like so
The original 1993 cast of The Mighty Morphin' Power Rangers.
The DinoZords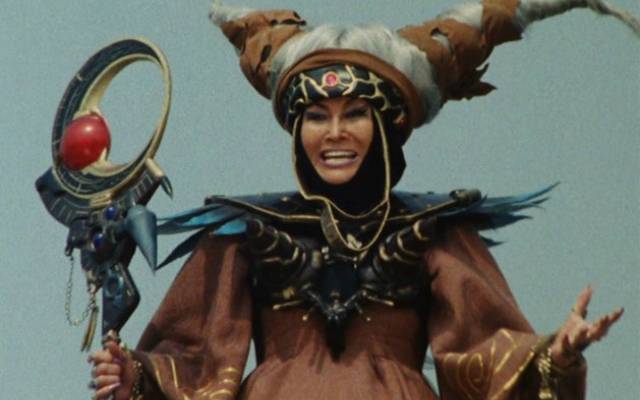 Rita Repulsa, probably about to break something. Just cuz.
"You can't just translate a Japanese TV series literally into English if you want the American public to accept it. There are all kinds of little changes you have to make – sort of like creating an American body language – so that the characters will seem more natural to American viewers. For one thing, Japanese cartoons are very slowly paced by American standards. They're full of long, dramatic pauses while there's a close-up of somebody's face registering an emotion, or a slow camera pan across a beautiful background. Americans won't sit still for that. They'll turn to another channel." -- page 310 of the book Watching Anime, Reading Manga: 25 years of Essays and Reviews.
"I took the recommended TV standards and practices for children's programming and I read them very carefully…the actual standards don't say that you cannot show death under any circumstances; you can't show characters getting hurt. They prohibit evil winning over good; they prohibit violence for violence's sake. In Robotech, the good guys use only enough violence to defend themselves. Some of the bad guys are shown as honestly mistaken rather than as evil; they have a chance to reform. Some of the good guys make mistakes too, and they suffer for them."
This guy's hat surely doesn't know.