"Why, thank you."
Because belts that say "RAPE" are always in style.
Obviously he wasn't too popular at Hera's annual Christmas party.


Tagline for Sleeping Beauty the Reality Show: "1 cursed princess. 3 magical moms. A whole lot of trouble."
League of Super Princesses: I so wish I drew this.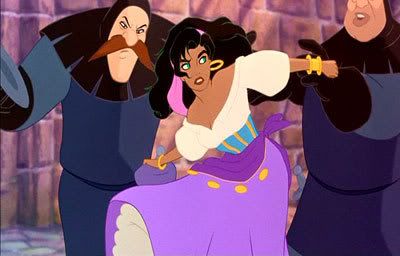 Or at least get Esmeralda to lay some hurt on that guy's mustache.